What is an Notary?
A notary public is a public officer constituted by law to serve the public in non-contentious matters usually concerned with estates, deeds, powers-of-attorney, and foreign and international business.
A notary's main functions are to
administer oaths and affirmations
take affidavits and statutory declarations
witness and authenticate the execution of certain classes of documents
take acknowledgments of deeds and other conveyances
protest notes and bills of exchange
provide notice of foreign drafts
prepare marine or ship's protests in cases of damage
provide exemplifications and notarial copies
perform certain other official acts depending on the jurisdiction.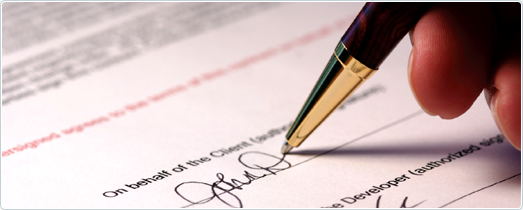 We are experienced in many aspects of notary services including, but not limited to:
Affidavits
Contracts
Oaths
Frequently Asked Questions
We know you have questions, we can answer them.
Q. How do I get my document notorized?
Bring in your document and two valid forms of ID. One of those IDs must have a picture so that we can validate whom you are.
Q. What information do I need?
You need a valid State or Federally issued form of identification so we can prove your identity. A valid driver's license or passport is acceptable.
Q. Do I bring any documentation?
We typically don't need any additional documentation other than your identity documents.
Q. What payment do you accept?
We accept cash, or any major credit card. (Visa/Mastercard/Discovery/American Express)
Get in Touch with us
Still have Questions?
Our Headquarters
Hicksville, New York
Speak to Us
(631) 782-1700